Join Minecraft Server Australia's affiliate program to earn credit or cash! Easy to manage and track referral links that pay you in real time!


Why Join our Affiliate Program ?
Minecraft Server Australia has been Australia's largest Minecraft Hosting provider since 2011 having provided over 3500 Servers to happy customers across Australia. As we continue to grow we wish to give back to the Minecraft community and by becoming an affiliate with us you can earn some quick cash by simply referring others to our website and you will be paid when they purchase services from us.


Features of Affiliate Program
Instant Activation
Earn 10% per referral!
Use your earning as credit for invoices or get paid via paypal
Automatic tracking of your referrals via our client area panel
Use our pre-made banners or create your own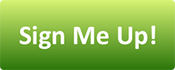 Pre-Made Banners:

728 x 90

468 x 60
300 x 250
200 x 200