10% OFF Server Plans - Limited Time
Fast Australian Minecraft Servers with No Lag that are Setup Instantly with a 7 Day Money Back Guarantee.
Most other Minecraft Servers Have Lag and Latency Issues for Australian Minecraft Players. We fix this.
Minecraft Server Australia Provides Fast Reliable Servers with Powerful Features and Great Support.
Say Goodbye to Latency Issues and Frustration and Say Hello to Happy Minecraft Players!
We've Supplied Over 5000 Hosted Minecraft Servers to Happy Customers Across Australia Since 2011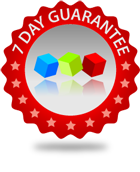 We offer a 10% discount for a 3 month purchase, 20% off for 6 months and 25% off for 12 months.

"Just would like to say how very helpful these guys are! I rent a server with them that was quickly set up, is lag free, easy to manage and the help I've had getting mods explained and uploaded onto the server from these guys has been awesome!! Very courteous and all around cool guys. Reasonable prices and awesome service!!"
- Septu301, VIC
"I've been with these guys for over a year now , trying out most the FTB packs along the way and the server has handled it absolutely fantastic. I have had the most positive experience, learning a lot from their detailed help section and guides. The customer service and support is mind blowing, speedy replies to tickets or even getting new packs uploaded that day, it really feels like they are there to help even when its my fault. Thank you so much for making my Minecraft experience so enjoyable." - Reuben, VIC
"I have now had my Minecraft Server hosted by Minecraft Server Australia for 6 months and will continue to keep the server with them for many months to come. No lag, a fast server, useful panel interface, amazing customer support - What else can you ask for in a host?"
- Jeremy, QLD

"I've been with these guys for over five months since Christmas 2014, absolutely perfect service and customer support! Always have quick and helpful support, have not had any downtime and the performance from their servers is everything I wanted and more. For anyone looking to get a Minecraft server, Minecraft Server Australia is definitely the host I would recommend. "
- Simon Brown, Auckland

"The guys at Minecraft Server Australia are fantastic! The process of renting a server is smooth and hassle free. I can confidently say that I'll be sticking with this team and recommending them as the knowledge and the service they provide is the best I have experienced yet. They provide Fast, Reliable Servers and are Well Priced."
- Tim Boyd, QLD